All our graduates go on to attend high school, many with honors and scholarships. Most continue their education at the schools listed below.
Bishop Blanchet High School is a private, Catholic, college preparatory school. Established in 1954, it was the first Catholic co-ed high school in the Archdiocese of Seattle. With more than 15,000 alumni who are civic, professional and community leaders, we have a tradition of excellence and are committed to educating the whole student. We offer the most complete high school experience in Seattle!
Holy Names Academy is an all-girls Catholic high school founded in 1880 by the Sisters of the Holy Names of Jesus and Mary. The school offers excellent academic, arts, athletic, spiritual, and leadership programs that promote the development of the whole person in an environment of inclusion, collaboration, and community.
O'Dea High School, the only all-male Catholic college preparatory high school in the Pacific NW, is a unique and special place for young men. Our educators intentionally use teaching practices designed to support the way young men learn. Through Advanced Placement, Honors, College in the High School, and college prep courses, O'Dea prepares each student to succeed at a post-secondary institution of their choice. We combine the best traditional teaching practices, with movement and competition in the classroom, to engage our learners.
Seattle Prep is a Catholic, Jesuit college preparatory school. We embrace the Ignatian ideals that God may be found in all things, that each person is sacred and that we are created to serve others in community. Our mission is to form discerning, transformational leaders who are intellectually competent, spiritually alive, open to growth, loving and committed to justice.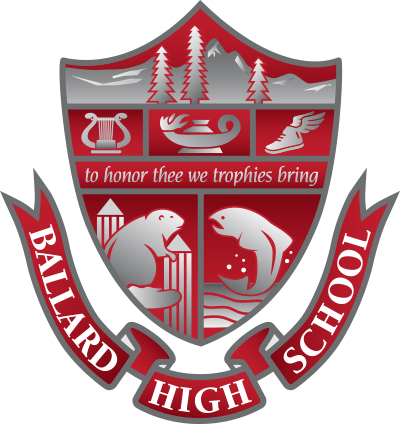 Ballard High School is a proud community of learners that is supported by a passionate group of parents and alumni to provide a rigorous education for all of our students. We believe strongly that engaging students in school through academies, pathways, performing arts, athletics & activities increases their learning opportunities.  Simply stated, students who get involved at Ballard High School, perform better at Ballard High School.